WATCH: Houston ends undefeated SMU season with last-minute kickoff return for a touchdown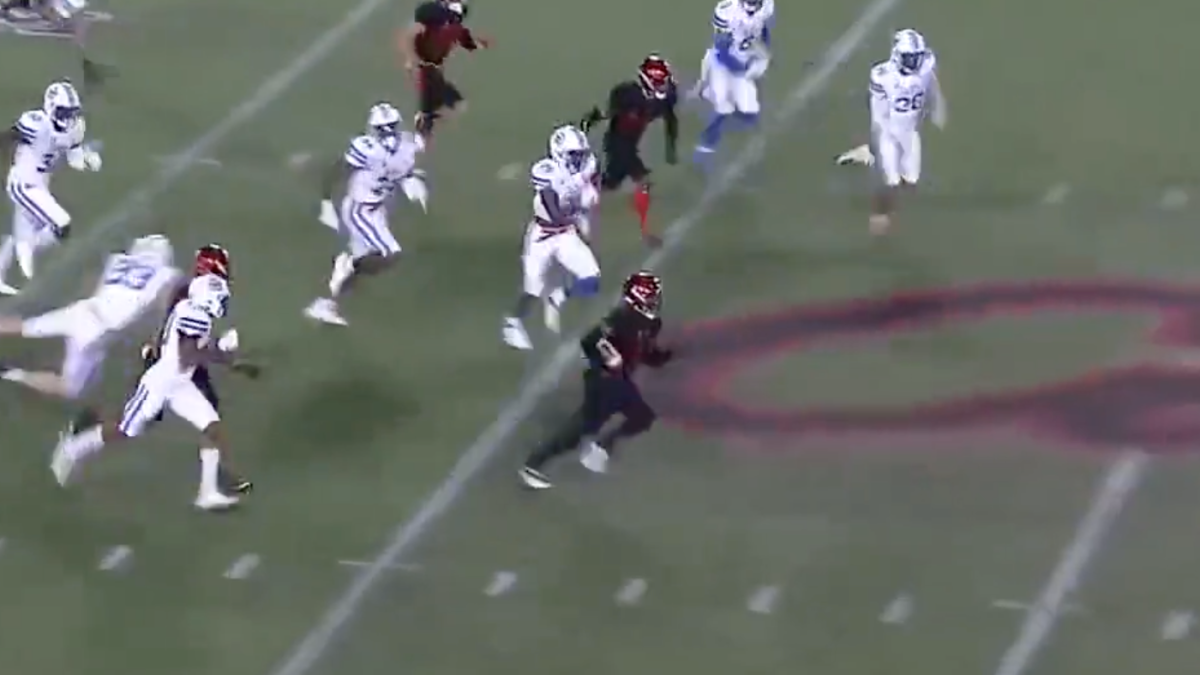 Houston cornerback Marcus Jones was one of college football's most dangerous comeback men of his career – if not the most dangerous. The No.19 SMU discovered this fact the hard way when he kicked Jones in the final minute of their tied game, as the senior returned 102 yards for a fire touchdown in a 44-37 upset for eliminate Mustangs from the list of undefeated teams.
Popular selection on the CBS Sports Midseason All-America team, Jones had already had two punt returns for touchdowns this season. However, it was his kick-off return skills with just 30 seconds left that gave Houston the resounding victory. Two meters deep in his own end zone, Jones shot down the middle and dodged every tackle in his way for the game-changing score.
The touchdown came after SMU set up a long run to come back from 17 and tie the game behind a formidable 46-yard field goal from former award finalist Groza Blake Mazza. With less than a minute to go, the home and away match seemed destined for extra time. Jones, of course, had other plans.
Even with the return of the kick for a touchdown, SMU had another opportunity to score his own touchdown before the buzzer sounded. The Mustangs won a game against Louisiana Tech earlier in the season with a Hail Mary and had a manageable pass from the 34-yard line on Saturday. However, Houston was ready for the pass, which fell harmlessly in the end zone.
The kicking return for a touchdown was the sixth such game of Jones' career between his time at Troy and Houston, with three punt returns for a touchdown. Jones has also been acclaimed for his cornerback play, posting 48 tackles and 7 broken assists over the past two seasons.
Houston had lost three of the last four encounters against the State Mustangs dating back to Tom Herman's last season in 2016. A win over SMU puts the Cougars in line to win a trip to the AAC Championship game if they can handle one. manageable November month. .