Most Popular Celebrity Engagement Rings of All Time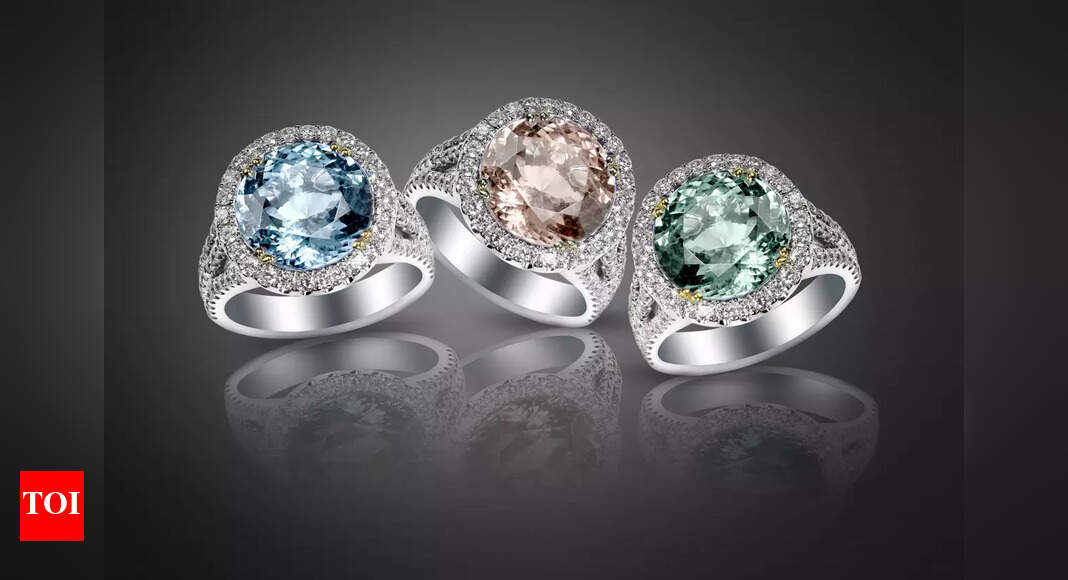 Platinum engagement
rings
became very popular from the late 1940s, with celebrities and royalty choosing the rare metal to openly display their relationship status. Many of today's most famous celebrities continue to opt for platinum engagement rings including Britney Spears, Beyoncé, Jennifer Lopez, Miranda Kerr, Ariana Grande, Jessica Biel, Natalie Portman and so on. Why is platinum still so popular for engagement rings?
Platinum is a rare, naturally white metal that does not require additional plating, unlike white gold. It's also hypoallergenic and one of the strongest natural materials on the planet, so it can withstand everyday wear and tear with ease and last for years to come.
Highlighting below some of the most popular celebrity engagement rings that have created the buzz.
Britney wears a 4k brilliant round diamond ring set in a cathedral setting in platinum. Sam selected a timeless floating solitaire design enhanced with pave details on the bridge and diamond set flush on the prongs and basket, adding a sentimental touch by engraving "Lioness", her personal nickname for her, inside. of the group.
Beyoncé has been wearing this emerald cut model by Lorraine Schwartz for over a decade. This supposedly flawless center diamond is 24 carats and features a split shank band, all set in platinum.

Jennifer Lopez's platinum engagement ring, re-signed by her boyfriend Ben Affleck during the 'Bennifer's' era, features a fancy intense pink radiant-cut 6.1 carat diamond with two white diamond trapezoid side stones set in Harry Winston Platinum Award.
Miranda Kerr's timeless platinum ring features a brilliant solitaire diamond flanked by tapered baguettes.
Ariana Grande's You-and-Me style with an oval diamond and pearl on a thin platinum band. Rumor has it that the pearl came from her late grandfather's tie pin.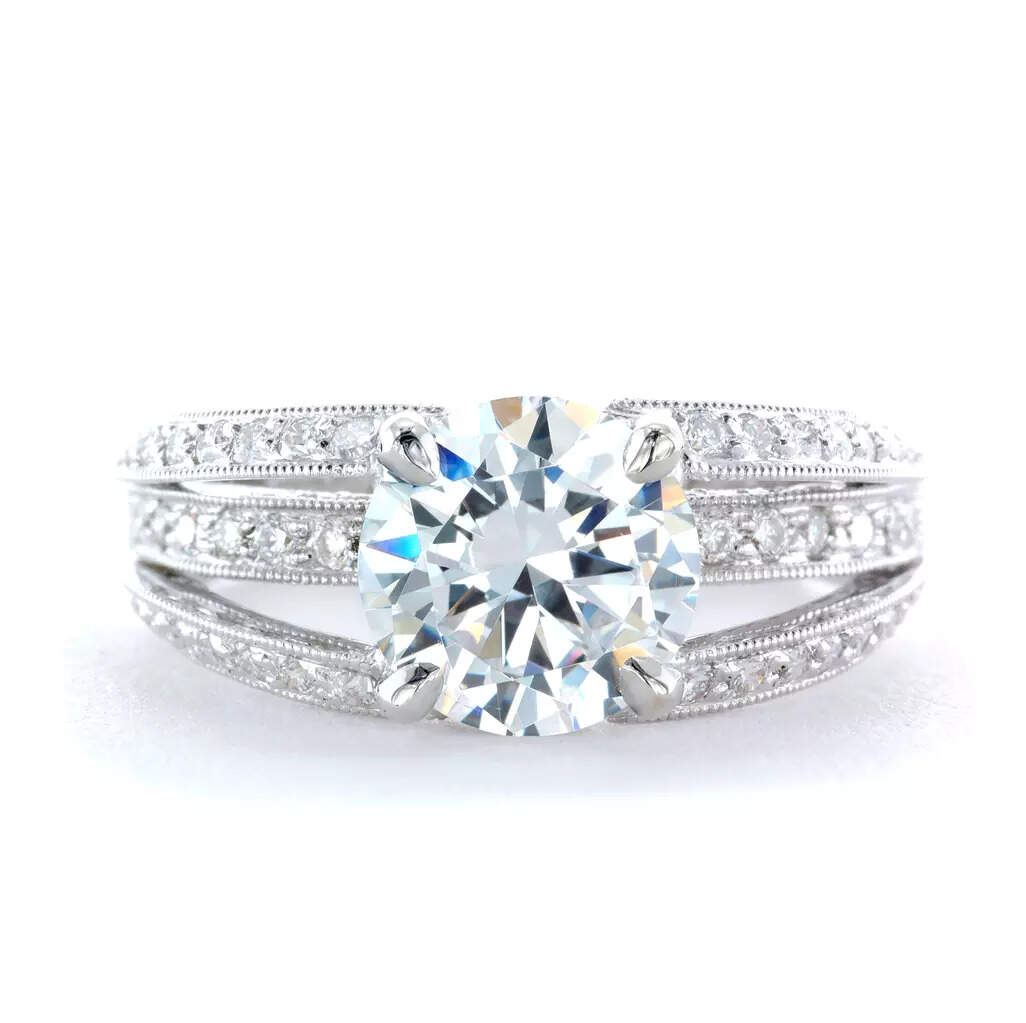 Jessica Biel's vintage-inspired style is platinum. A 6 carat diamond flanked by aquamarine stones set with platinum that Justin co-designed without any advice from Jessica.
Natalie Portman's recycled platinum. Benjamin was very involved in making sure the jewelry designer took into account what Natalie would want in her engagement ring, such as recycled platinum for the metal, an old-fashioned cut diamond center stone, and smaller stones. certified conflict-free for the group.